meet the chiropractic team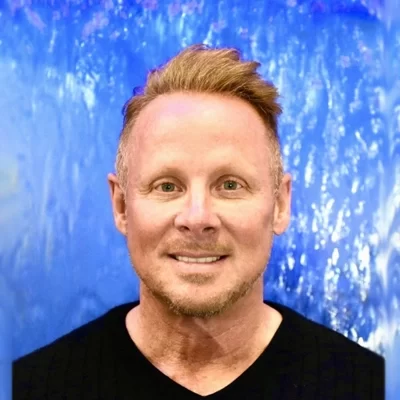 Founder & CEO
David Warkentin DC
Location: Mesa AZ
Dr. David A. Warkentin is the Founder and CEO of Verve Wellness Center. A brilliant visionary and champion for quality health, he continually builds towards the completion of a world class facility and dream to, combine allopathic and alternative methods of medicine bridging the gap towards true, connected Global health treatment and care.
He is also affiliated with the Arizona Chiropractic Society, the American and International Chiropractic Associations, Scoliosis Specialists and has served on the board for Myasthenia Gravis. The doctor has practiced chiropractic since graduating Life University; School of Chiropractic in Atlanta, Georgia in 1998 with high honors. While completing his internship as a Chief Resident/Senior Intern during the last eighteen months of university, graduating at the top of his class, Dr. Warkentin also served as a TA in: Immunology, Neurologic Anatomy, Gross Cadaver Dissection and Exit Proficiency. Proficient in several Chiropractic techniques Dr. Warkentin also has extensive experience with headaches of every nature as he worked in a France Headache/Migraine Clinic for one year after his graduate studies. A friend and affiliate of several area hospitals, public service groups and extended medical community, it is common that Dr. Warkentin will attend patient surgeries in order to gain more first hand and detailed knowledge, learning and understanding more about the different facets of medicine. He is dedicated to the quality of service and care that he and his staff lend to every patient, pediatric to adult.
Not only is Dr. Warkentin well accomplished in his profession but he is also a true free spirit and courageous soul. A designer and successful entrepreneur the doctor is multi-lingual, a member of Delta Kappa Epsilon, a certified rescue wreck diver, a private pilot - both fixed wing and helicopter, a car enthusiast and philanthropist. In his spare time, Dr. Warkentin enjoys watching hockey, flying and riding with local Police and Fire Departments and is know to assist with four-legged friends in need from time to time. Otherwise you might find him at home spending time at home with his wife and Weimaraner, Gracie Mae.
Dr. David Warkentin has been named a "Top Doc" in the East Valley for multiple years running. His goal is still firm; the vision and dream for a comprehensive private facility superior in treatment and service that will integrate all forms of specialties and treatment, taking general primary care to a brand new level. Expect excellence from Dr. Warkentin, as he continues in his commitment to serve and help others. He invites all to come and see all Verve Wellness Center has to offer!
Chiropractor
TRAVIS M. GUNVILLE DC
Location: Mesa AZ
Dr. Travis Gunville graduated from Palmer College of chiropractic. Dr. Gunville brings 10 years of healthcare experience, expertise, and specific clinical training to the practice. Dr. Gunville has an extensive background in Exercise and Health Science where he achieved his bachelors at the University of M Massachusetts.
This is a perfect marriage of his social life and his academic life. Dr. Gunville Natalie knows how to take care of you, he's also experienced a lot of the issues that he sees in the practice.
Dr. Gunville received his doctorate in chiropractic from Palmer College of Chiropractic. His clinical pursuits led him to receive level one selective function movement assessment [SFMA] certification and has extensive training in: Chiropractic Biophysics technique, Flexion-Distraction technique, Diversified technique, Gonstead technique, Thompson drop technique Kinesiotaping
He chose to be proficient in all these techniques to get you the best results in the shortest period of time. Also, he chose to specialize in these techniques so your body can heal and function at its optimal. Dr. Gunville graduated from Palmer Chiropractic College with the Clinical Excellence Award signifying outstanding commitment to patients, exceptional leadership abilities, extensive knowledge and skills, and dedication to professional excellence. Dr. Gunville practiced in Florida prior to coming to the great state of Arizona. He joined the team to round out a decade of clinical experience to help the residents of the valley experience the highest level of health and healthcare possible.
When not at work, Dr. Gunville can be found enjoying Arizona with his girlfriend Dr. McKenzie. He loves hiking, mountain biking, playing hockey and basketball, and enjoying the wonderful outdoors that Arizona has to offer.
3341 E Queen Creek Rd Unit 109